For his birthday, my
MiL
sent J-man a fantastic kid-sized trampoline. It's called the
My First Jumper
. It really is a lot of fun for the kids. They've all had a blast on it. The nifty thing is that it's good until 60 lbs so even the big kids have had a go.
Here it is at it's great unveiling.
Today - we discovered a GREAT use for it. Actually, G discovered this nifty trick days ago. Today, it really came in handy.
I think we'll call it the
trampo
-cot.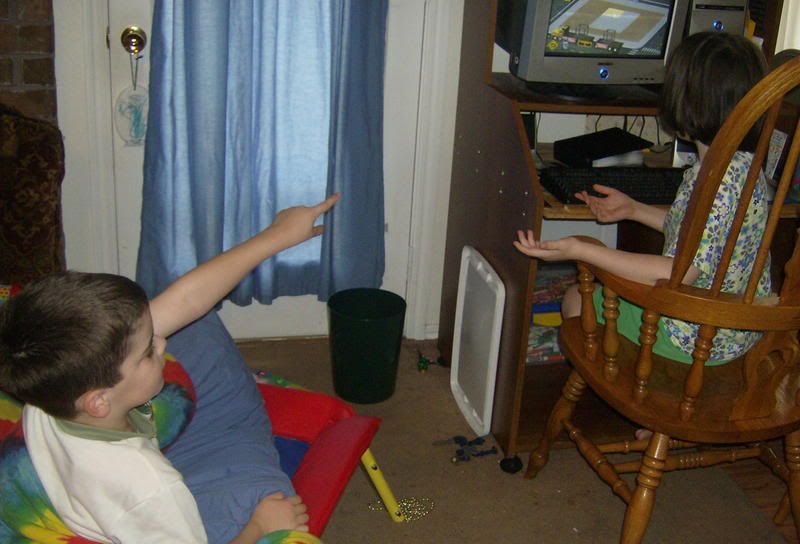 G positioned the pillow and his blankets so he could watch Mini-Me play - they were playing together actually. He would tell her what to do and she would do it. It worked out really well, they were playing
Tonka
Construction 2. G did get to feeling better today and decided he'd rather play himself.
Which left the
trampo
-cot open for new occupancy.
J-man, who had been sitting beside Mini-Me all morning, decided that he'd give it a try.

With the limited seating in the Laundry Pile, I'm really glad that my
MiL
sent us this (way back in April). It has made a wonderful extra seat. Today it was a cot and when they start feeling better, they can bounce off their energy. What a wonderful gift it has been.