I forgot to tell you they came!
The last week of March, we got boxes each day for three days. It was so much fun! More fun that Christmas, even - because the kids could oooo and aahhh with me. Instead of me ooooing and aaaahing and sneaking and peeking.
Which, I admit, is oodles of fun, too!
Books Glorious Books!
This picture shows our book cache from Sonlight books. We also got our books from My Father's World and ABeka books.
I have to say - Mini-Me's eyes got as big as saucers when she saw books with a big "3" on them. It was proof that she was going to enter the 3rd grade before she got old.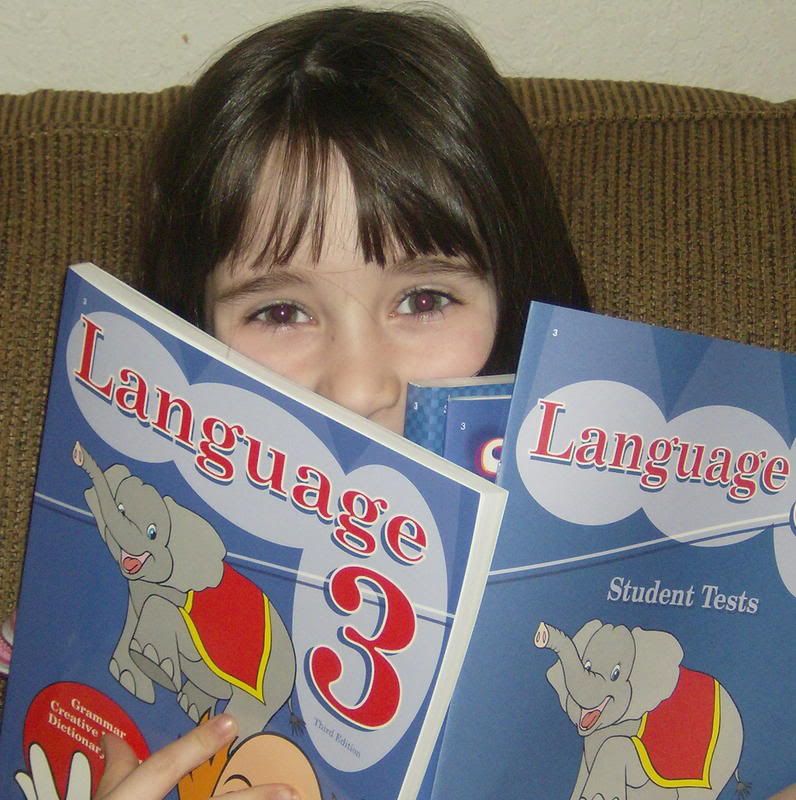 G got into the act, too. He enjoyed being "buried" by books.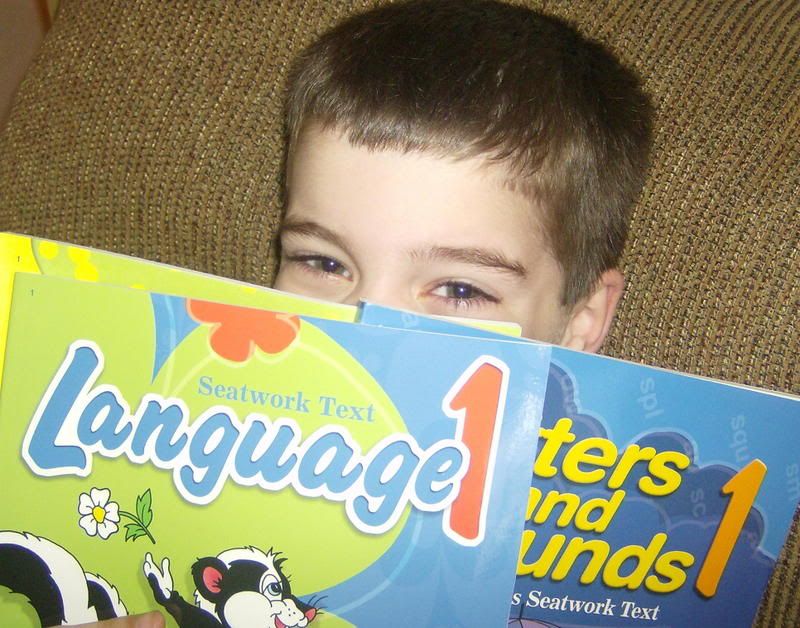 He also decided to follow Mini-Me's cue and say "I'm going into the First grade?"

followed by "When??"
Today I received the last remaining book for my library called "Considering God's Creation" by Mortimer and Smith. It is fantastic, in my visual opinion. I was coming off a frustration with a lack of understanding of the KONOS unit on plants and animals. THIS book would have made it all so much easier. So I'm going to give this a good thorough looking through and we're going to figure out our summer school.
My current question is: Where in this Laundry Pile am I going to put another book case?