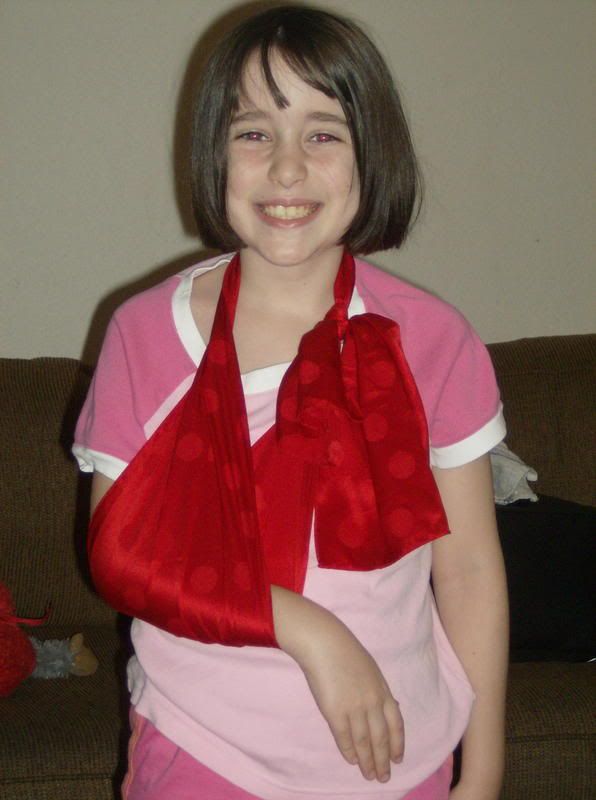 When she's not elevating and icing her elbow, the girl just slings her arm around like nobody's business. She got a little bummed this morning when she couldn't figure out the system for getting her shirt on without straigtening her elbow...but we figured it out and she's good to go.
We went to Wal-Mart to buy some games to help break the monotony because she's not convinced she can color. And my offers of school work are met with scowls. So we are now the proud owners of Uno and Connect Four.
I think I'm going to have to visit Callapidder Days for Katrina's Game Reviews. We like games around here, really. We're just learning and growing. Sometimes I expect my kids to be further along than they are...gotta watch that.
It's funny, G is really good a memory type games. Mini-Me is good at logic games. She can beat me at checkers if she really puts her mind to it. However, she really doesn't like to loose.
How I got from Arm slinging to gaming, I'm not entirely sure.