G has been creating. He has always loved creating things. His favorite things to create with are straws and tape. I threw a fit at finding teensy bits of straws all over the floor so the straw usage is way down. So he's been using paper.
And tape.
Lots of tape.
And anything else he can find.
This creation is a sword fighting robot. A pencil in his hand. A broken yo-yo for his head. The rest is paper and tape.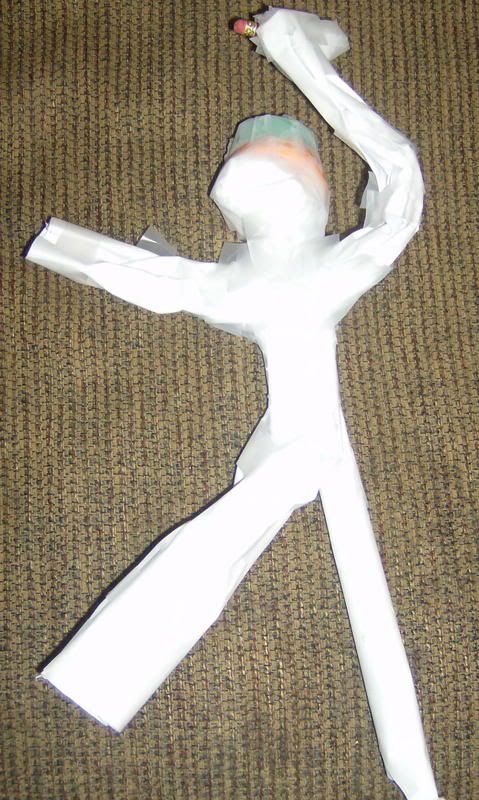 You know those plastic ball-type containers that hold things in those gum-ball machines? He took several of those, some paper and more tape and made a Harrier-type jet. I say type because he didn't k now what a Harrier was...but I was really impressed with the tail fin on the plane.
He would play with tinker toys and legos, but his younger siblings get to those way too fast. And destroy all his hard work. Paper and tape can be grabbed and moved quickly. One of the best things I ever did was to buy him his own tape dispenser.