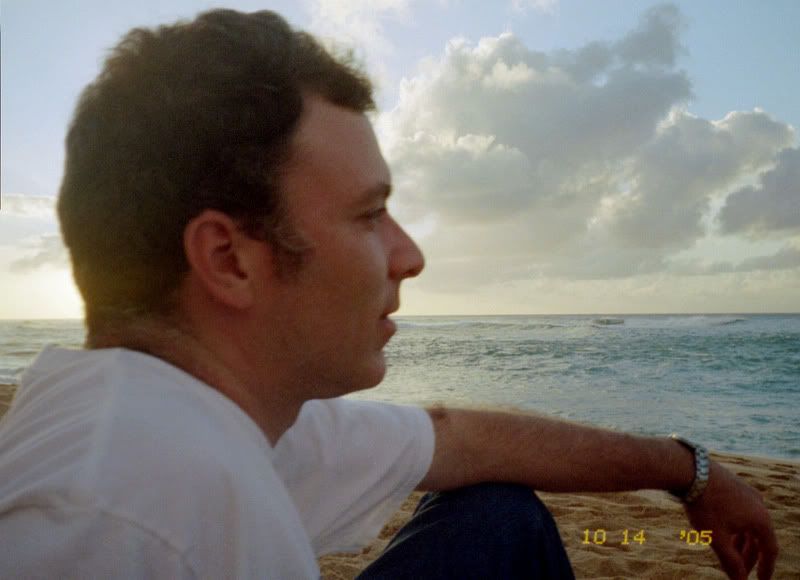 Wow. I can not believe it's been 10 years. Where does the time go?
It seems like yesterday that the man I married, The Professor, called me on the phone for the first time.
He called me at the suggestion of a mutual acquaintance. Actually, it was the pastor's wife at his church. She worked in my building - which is an odd story in and of itself. I'll summarize by cliche-
ing
that "It's a God thing."
He called me and sounded very nice...and wanted to go out.
Like on a date?? I'm thinking and remembering the nuts I'd met (my motto then used to be "What am I? Flypaper for freaks?"). I suggested that maybe we should write letters first.
Okay. He told me later that he almost didn't write the letter but write he did. He still doesn't know what it was that made him write - he thinks it was just to "give it a shot". It was a nice letter. He told me about him and his life and I wrote back.
In my letter, I told him that some friends, some family & I were going to a hockey game on Valentine's day and would he like to go? He called me.
I was thrilled.
He CALLED me.
He agreed to meet at the hockey game. I told him to bring back up ... I mean friends. Because he was going to meet some former co-workers of mine, some cousins and my brothers. He should bring back-up -- I mean friends.
He came alone and maintains to this day, that it was the largest
chaperon
party he's ever seen.
I maintain that it wasn't. It was a public meeting place. I can't help it if he came without
back-up ... I mean friends.
The next meeting we had was at my favorite local museum. He brought me a rose and won my heart in the very same gesture.
I hadn't considered it a date, as it was more of a get to know you time...but he
brought me a rose
.
(Years later, he bought me a crystal rose to replace the first one because I had dried it and it was covered in dust and looked tacky. )
I'm not sure we "hung out a lot". We'd go out on dates at least once a week. Sometimes twice a week. We'd meet my great-aunt's house to park my car, as we lived an hour apart. Then we would go off on our adventure.
Once he brought me an
Easter
basket to brighten my day.
I'll never forget the day he and I were going to an amusement park and we actually, unplanned, wore matching "Brain" t-shirt from "
Pinky

& the Brain
". It was great meeting someone that liked the same cartoons I liked. Especially if they're willing to buy the
paraphernalia
that goes with it.
We went to the local
Ren
-
Faire
in May. Then to the park after. It was sitting at the park watching the paddle boats that he said, "I have a question for you." and his hand shook.
It was so sweet.
He asked me to marry him. My first response, when I saw the ring, was "Oh my gosh" - and then I said "Yes."
Yes..that's 4 months. Feb - May.
We got married 10 years ago July 26
th
, 1997.
It seems like yesterday.
We've had our ups and downs.
We've had those moments where we've looked at each other and said "now what?"
Then there was that time in the OR when they were going to perform an emergency c-section and The Professor threatened the OB that if I felt any pain while I was in there, security wouldn't be fast enough.
We've had 4 kids.
He supports the call on my life
(and less importantly, my blog habit)
And Homeschooling.
I support his computer games

(most times)

and his woodworking.
Both of us want to get to know the God who put us together.
We're a lot like the odd couple.
I used to tell him that He was Jack Sprat and I was the wife.
He brings logic to my life.
I bring the randomness to his.
I can't believe how much of a team we've become over the past 10 years. Sometimes it doesn't feel like it because we still have work to do - but I can't imagine not having him in the big picture of my life.
So with that - I'm glad that it's my anniversary. I feel like I won the grand prize in a contest I hadn't realized I'd entered.
Happy Anniversary, Professor