and play-dough.

We've been studying that Jesus is the Bread of Life and one suggested activity was to make homemade play-dough. So we did. We mixed the ingredients. Added some red food coloring.
When Mini-Me hollered that "It's Pink!", G groaned. So I added some blue. It made a purple kind of color. Or Lavendar - as Mini-Me claims.
Okay.
They played with it and loved it...or so I thought.
At some point in it all G said "This is fun, but it stinks!"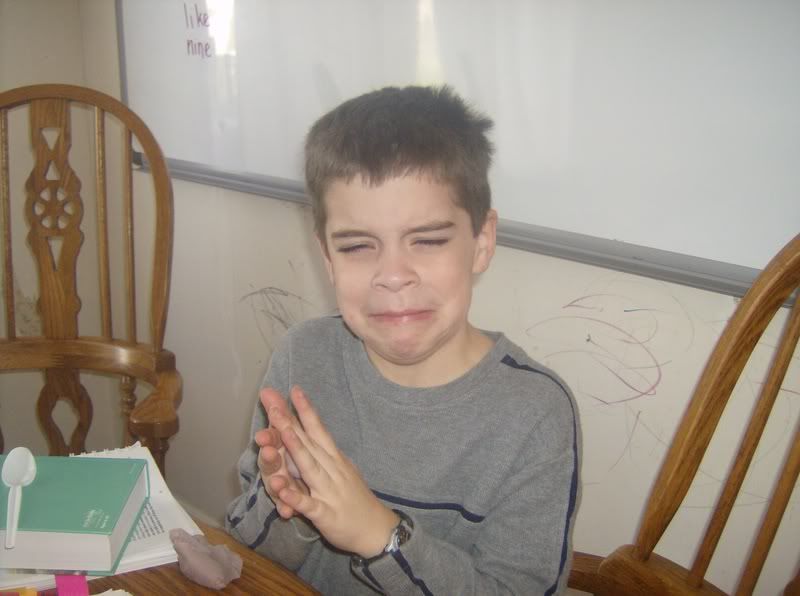 I'm not sure what smelled, it had to be the cream of Tartar, but the fun must have outweighed the smell because they put their playdough in baggies for later play.
The things that are said around here are priceless.