I finished my test dress. I managed to not be able to sew all week...and finally sat down and just sewed last night. Since I wasn't sure what I was doing - I decided to make the test dress first.
I'm glad it was the test dress. I managed to snip a tiny hole in the dress when clipping the arm hole. It turned out quite cute.
I put it on Mini-E this morning and told her "Let's take your picture!" She said " 'kay." and she smiled and waited.
The camera was dead. It psyched me out by turning on and extending the lens - and then promptly died.
It needed new batteries. So I fetched new batteries, inserted new batteries.
and somewhere between the camera psyching us out and the insertion of the new batteries, Mini-E had changed her mind and wanted nothing to do with having her picture taken.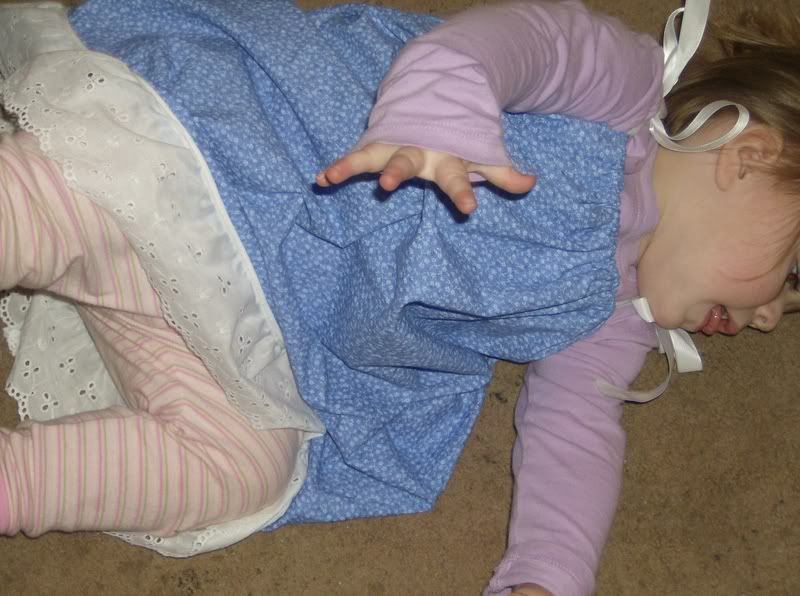 I dunno - maybe I need to forget making bloomers and find her some stripey tights to go under her other dress. She rolled around on the floor - and I decided to take a picture of the dress using a non-animated model.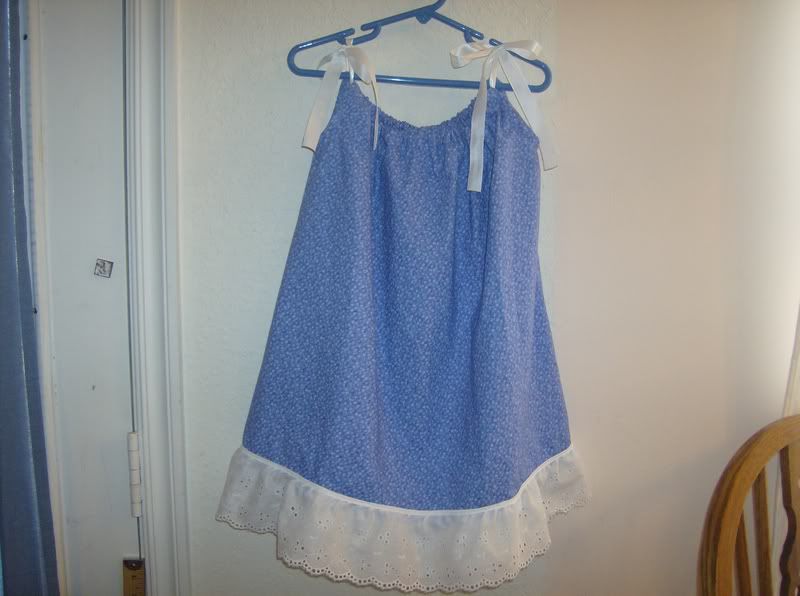 It was, relatively, simple to make..except for the arm holes. That required some thought and patience...something about making a facing around the arm hole and getting it to lay flat.
Now that I know how it's all done, I'll make a few modifications and make the purple dress...