Mini-Me made mention of the fact that she thought she might like to learn to crochet.
I learned to crochet, years and years ago, from my mom. So I thought it should be easy enough to remember how to manipulate the hook and yarn.
Even better - I found a book by
KLUTZ
to remind myself of the stitches. The book even had a few patterns that seemed easy enough. So I picked up my hook and some yarn and set to --
and made a hat.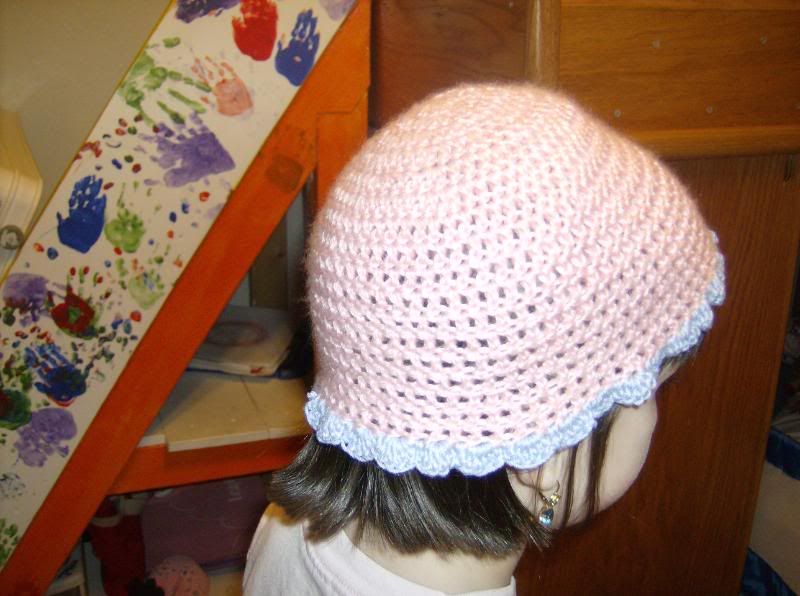 Mini-Me is practicing chaining and then making a single crochet on top of that.
If she proceeds well, she'll be able to make the little purse pattern inside the book.
I've had a request to make a cap for G-man. (Which I'm trying my best to make it very boyish) and then Mini-Me wants a scarf to match the hat.
Last thing I crocheted was a pillow cover. I think it was cute -but I hated it.
Crocheting this hat for Mini-Me was way more fun!!