Because we have plenty...though not as much as some.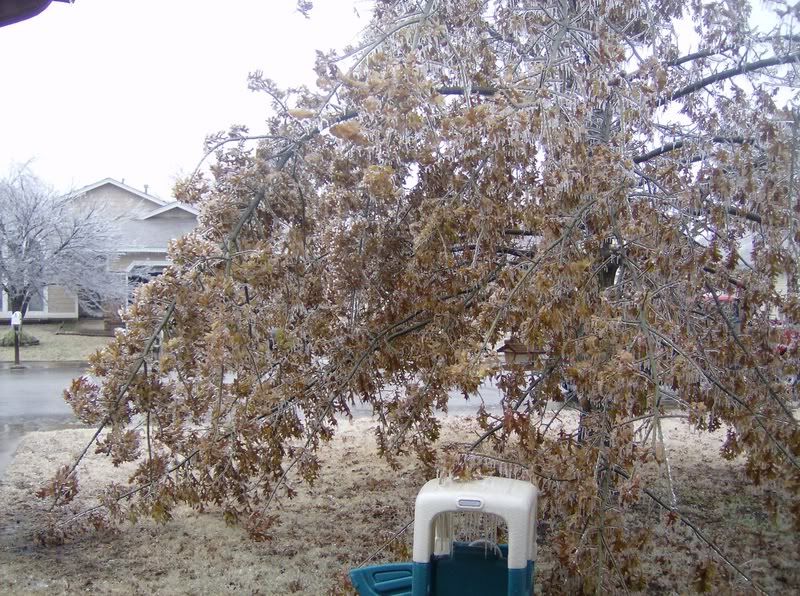 I almost wish the leaves had finished turning or something - because they look kind of sickly up-close and encased in ice.
After I took the picture, I thought it looked cool. They looked almost like raindrops had been suspended in time.
We are in the lightest hit area of the region. Those north of us were hit worse - but we still have plenty of ice to go around. I wasn't sure how bad the weather was going to be - they said the ice storm was coming - but the local weather men always blow things out of proportion. It's almost embarrassing.
The kids want to go outside and explore but they can't - because it's been raining all day long. So the trees are icy and the ground is muddy. That adds up to a cold and mucky mess.
We'll stay inside and watch the tree thaw out instead. I am a bit wistful though...I sure would have liked to have some of that snow that everyone is talking about.