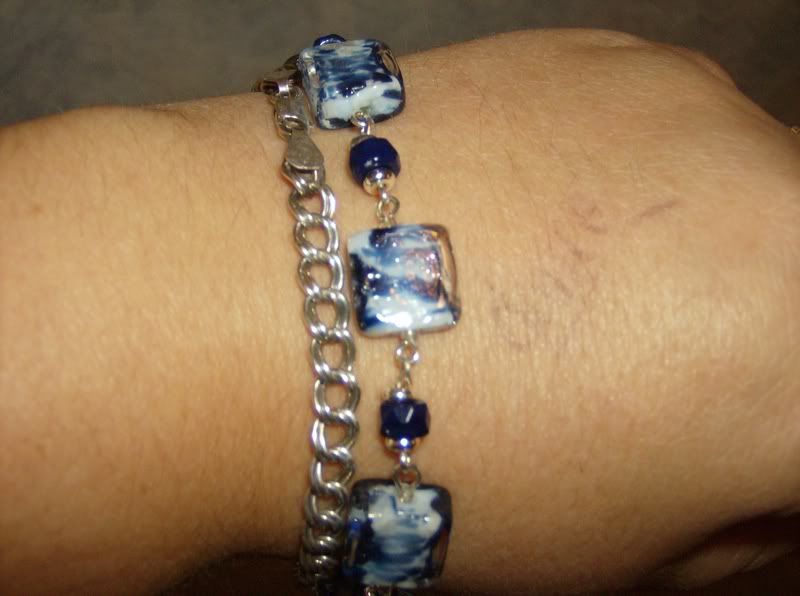 This is what I bought at the fun night that Mini-me and I had.
J-man was not doomed. He's quite fine. He's lovely in fact.

The Blue one is new, it's the one I knew I had to have.
The silver one was a gift from my hubby a Christmas or two ago.
I am now not without either one.