I never know what I'll find sitting on the table. Hmm...sometimes I forget what's on the table, but that's another post for another time...
I'm not sure if this is good or not: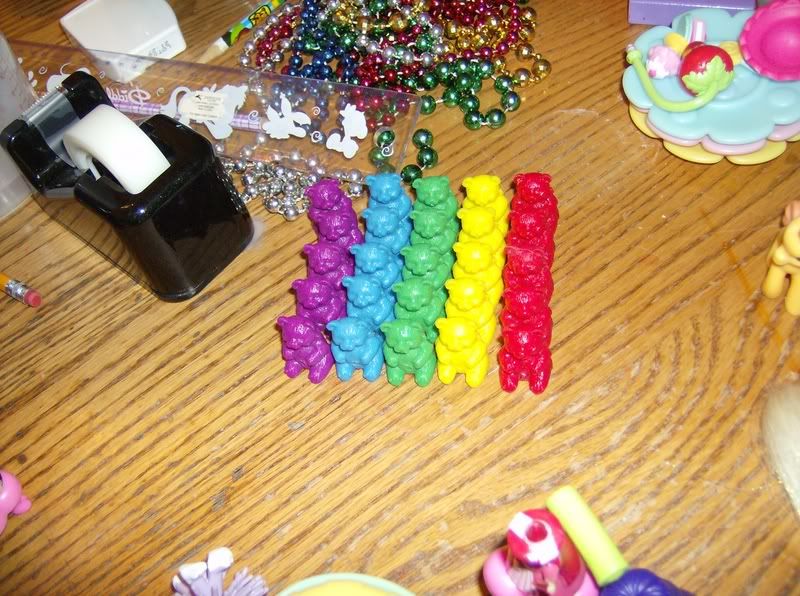 They look like they're getting ready to stage a great undertaking. A raid on the Skittles factory, perhaps?
They're not too far from Strawberry Shortcake...maybe they're after her recipes. I've heard they're 'berry' good.
I'm rather wondering, if a plastic bear attacks you, how would you fight them off? Then I remember, I've got Jman and his
plastic bottles
. :-)