Maybe the bears in a previous post were bent on world domination, inspired by our geography game. We were studying the North American region of the world. The game, as suggested by My Father's World, said to have circles for each country.
I made cards - we're to look at the card and guess where the country was by putting a marker on the circle for that country. Let me just say, Mini-Me caught on really fast.
The first time they used whatever counting things we could find. I realized that the countries needed some sort of color to differentiate and help distinguish the countries from each other.
Here's what one looked like after I colored the countries:
I thought it would be fun to use M&M's as markers for the countries - because then we could clean up the game by eating our markers.
But knowing how much the kids wiggle - and how easy it is for M&M's to be scattered - I used magnets and a cookie sheet. This is my game 'piece' - and what it looked like without colors.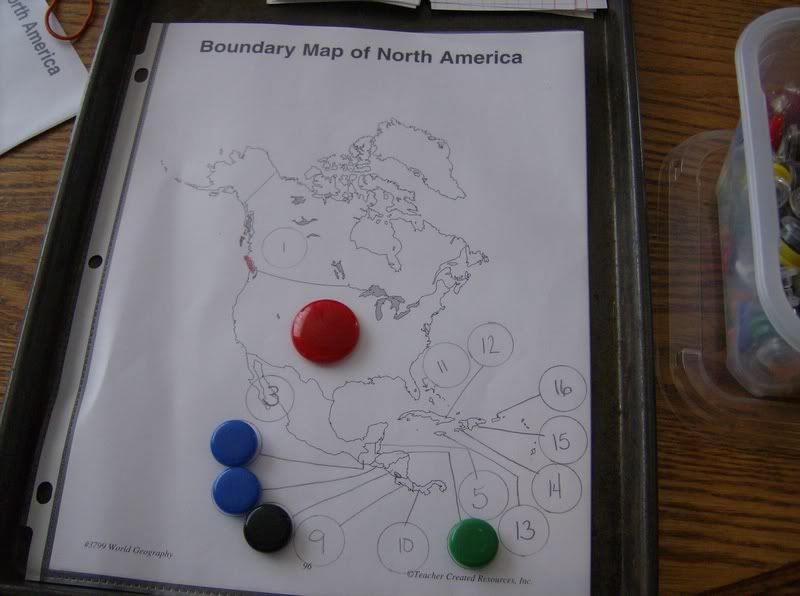 It was a fun way to learn the smaller countries of Central America.
Mini-Me won the game, by one marker.
We all won in the end, because we all ate M&M's.
Geography rocks.