I uploaded pictures from my camera today and found some fun pictures from last month. It's a hoot. G decided to play a typing tutor. And J likes to push buttons (on the computer and off) so G built himself a jail.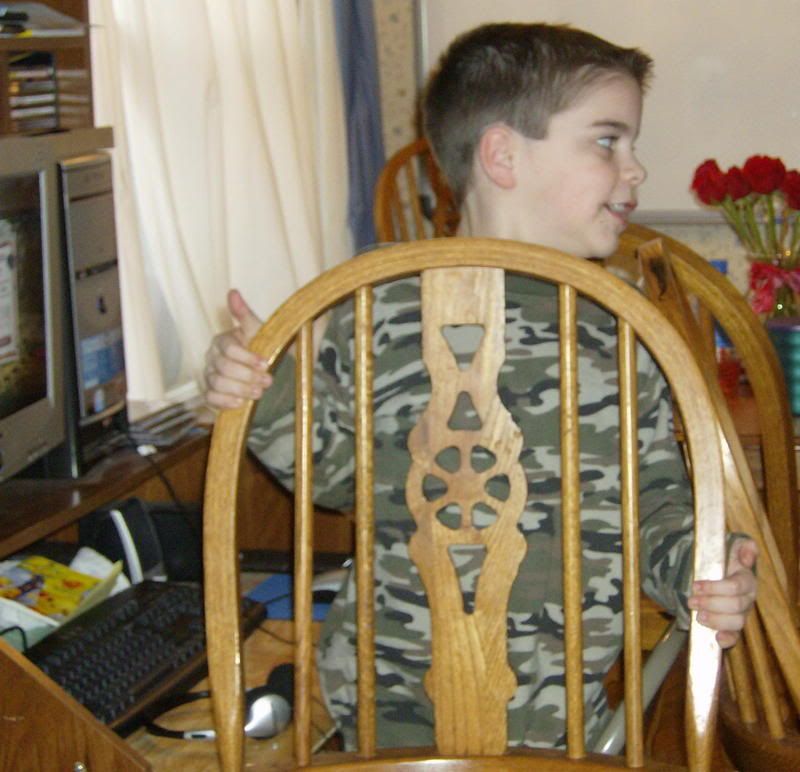 So he used the dining room chairs. Now I have to admit that we've The Professor in Daddy Jail when he was doing an on-line training course. And then there was that one time he needed to destress - so into Daddyjail he went with his computer game.
So G is protecting his typing tutor talents....
And, well - it's safe to say that he's proud of himself...